I love this weather. I mean, it's awful, but I love it. There's something so rich about a summer setting, in real life and in fiction. Sometimes I just spend the day lying on the floor moaning "I'm so hooot, let me diiiie," but other days, the summer weather is very inspiring.
Summer, for me, means telling stories. Of course, everything for me means telling stories, but as a lover of all things creepy and fantastical, my 24-summers-and-counting have been informed by some wonderfully rich settings. My childhood summers in New England meant nights on the lake, games of hide-and-seek and flashlight tag in the thick, dark woods. When I moved to the Deep South, summer meant oppressive heat, massive insects, and towering clouds signaling the impending storms.
And then there was Tokyo. Japanese summers typically mean three things: fireworks, festivals, and boiling to death. (Okay, no, the last one is only partially true - despite my initial skepticism, a midsummer trip to the hot springs actually
is
very refreshing, in a weird way.) But because a Tokyo summer day is typically filled with heat and humidity, if not torrential rainfall, you save your energy for the nighttime. You strap on your yukata, a cotton summer kimono, and make a picnic on the city streets to watch the fireworks.
The only thing better than the fireworks are the gorgeous nighttime festivals.
O-bon
, which will take place at the end of this week, is a Buddhist festival originally established to send off their ancestral spirits, who visit the living every July. Now, it is mostly for visiting family and celebrating.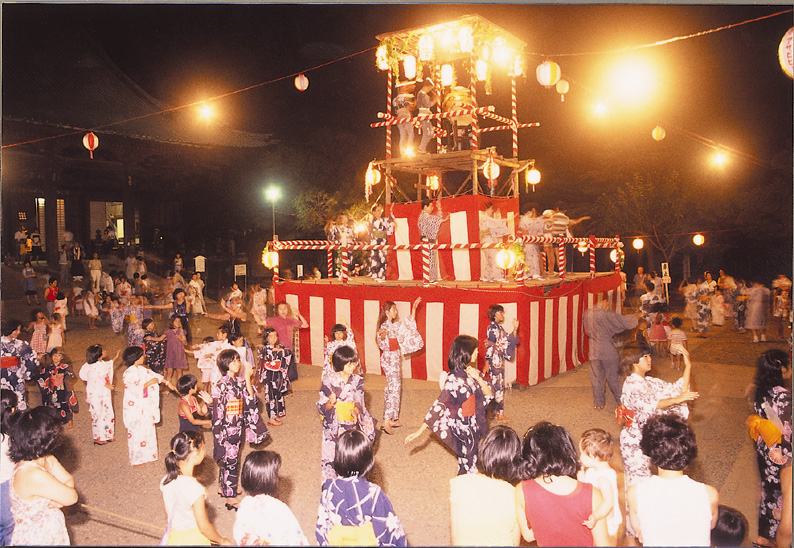 So while spring and autumn may be my favorite seasons to actually, y'know,
exist
in, summer has to be one of my favorite seasons for writing. It provides such a wonderful canvas, no matter where I am!
What does summer mean to you as a writer? What kind of summer stories do you gravitate to?